According to foreign media, the trump administration has confirmed that the us government will impose a 30 per cent tariff on imported solar cells, raising concerns that the cost will rise.Domestic solar panels manufacturers complained constantly that other governments are funding solar panels and solar cell production, and take advantage of this cost advantage, selling cheaper products to the United States, to improve their product's market share in the United States.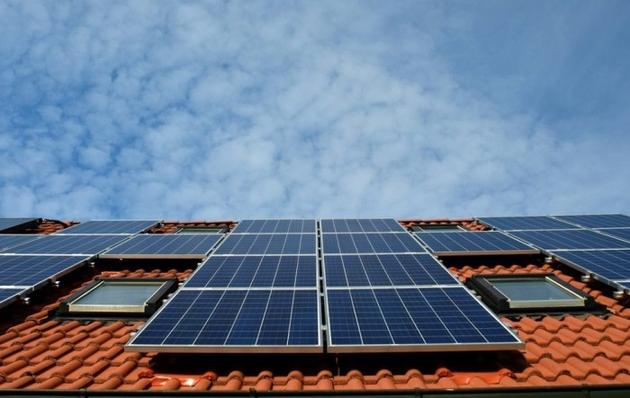 Critics, however, argue that tariffs are far removed from the creation of American jobs, a move that would only reduce the use of solar power and kill American jobs.

The U.S. government says tariffs are based on a declining scale.In the first year, they will impose tariffs of up to 30 per cent on imported solar modules and batteries, and then fall by 5 per cent a year, to 15 per cent in the fourth year.The first 2.5 gigawatts of imported batteries were excluded from the tariff.
The U.S. trade representative (USTR) Robert Lighthizer said in a statement: "in 2011, the U.S. department of commerce found that some countries have offered subsidies to producers, manufacturers in the United States commodity sales price is lower than the fair market value, which harm the interests of the manufacturers.The United States imposed anti-dumping and countervailing duties in 2012, but these manufacturers evade tariffs by shifting production elsewhere.
The U.S. government believes this has had a major impact on U.S. production.It is reported that between 2012 and 2016, imports rose by 500%, the price of the solar cell and components fell by 60%, most of the domestic company or moving abroad, either all closed down."By 2017, the us solar industry has almost disappeared," says Lighthizer.Twenty-five companies have closed since 2012.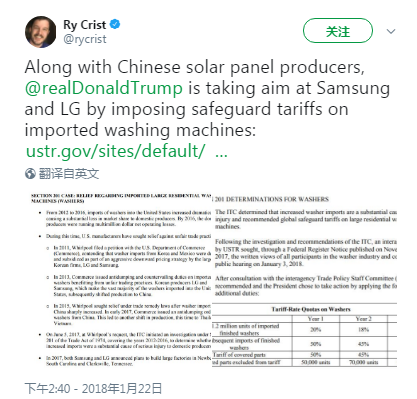 It remains to be seen whether the imposition of tariffs will have a positive impact on domestic production.Last year, one of the two remaining U.S. solar cells and component makers stopped production and declared bankruptcy, the U.S. trade representative said in a statement.On the contrary, tariff critics, such as the solar industry association (SEIA), argue that the damage done to the American job market is more likely than the benefits.
SEIA said in a statement: "this decision will effectively lead to a loss of about 23000 American jobs this year, including many manufacturing industries, which will result in solar investment delay or cancellation of the billions of dollars.By the end of 2016, there were 38,000 jobs in the U.S. solar manufacturing industry, with 2,000 people making products other than batteries and panels.The 3,600 americans make metal shelving systems, high-tech inverters that track solar and other electronics to improve the production of solar panels.
SEIA ironically points out that two domestic solar manufacturers could benefit – both Suniva and SolarWorld are foreign-owned.While they may be happy to let the trump administration stand on their side, American companies that play a role in solar deployment have expressed their displeasure.Michael Maulick, chief executive of SunLink, a maker of solar panels, also worries that this could discourage people from using solar products.Maulick said: "although we have been is has nothing to do with the model, and support for all types of modules, but we also believe that the ability to choose finally provides maximum flexibility for the customer, make utilities scale and commercial solar energy more widely available."